Woah, never seen this before.
Dozens of live recordings
of bands like Sonic Youth, Pavement, Superchunk, fIREHOSE, Bad Brains, and Patti Smith at places like Maxwell's, CBGBs, and the Ritz.
Currently, enjoying a REM show.
On July 20th, 1983, R.E.M. played at Ripley's in Philadelphia, PA! Fresh on the heels of the April 1983 release of their debut studio album, "Murmur," the group set out on tours of both the United States and Europe.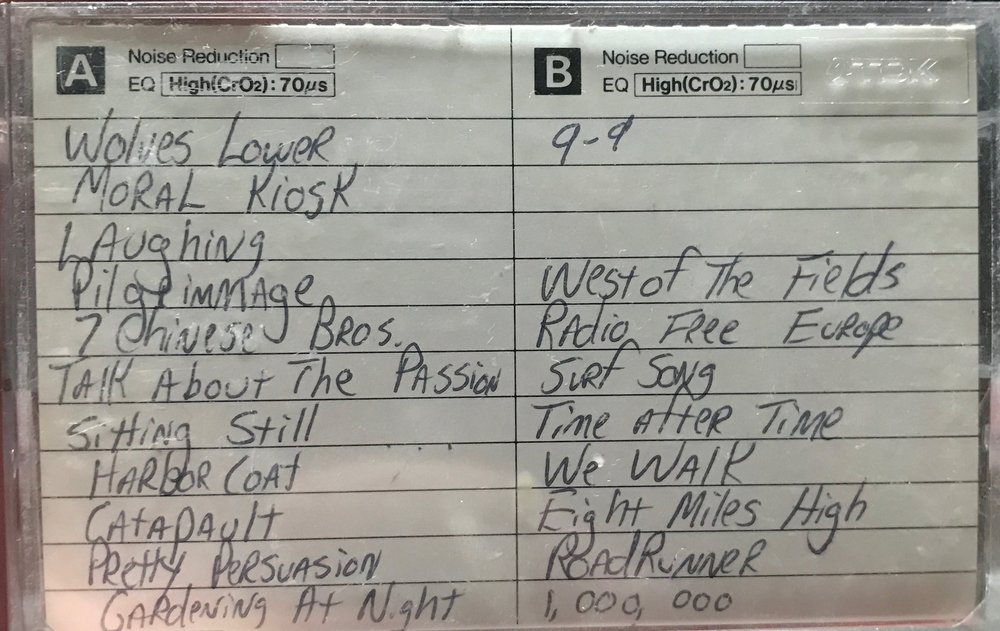 The McKenzie Tapes is a collection of live audio recordings from some of New York City-area most prominent music venues of the 1980s and 1990s.

The collection itself was recorded by David McKenzie, a Kearny, NJ-native and former Maxwell's employee (that's him pictured above!). It spans mostly from 1985 to 1993, and includes shows played not only at Maxwell's, but also The Ritz, Irving Plaza, City Gardens, and more.

David generously sent his tapes to me (Tom) in hopes of getting them archived online. I'm looking forward to sharing all this great music over the course of 2018.